Aston Brooke Solicitors
Aston Brooke was established with the aims of providing clear, transparent and above all high-quality advice to clients as cost-effectively as possible.
We pride ourselves on our versatility and exceptional service levels that mean that our retention rates are high and that large number of new clients find us by personal recommendations and word-of-mouth. Aston Brooke is bi...
Read more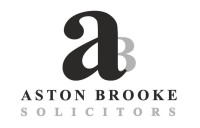 Opening hours
Mon

–

Tue

–

Wed

–

Thu

–

Fri

–

Sat

Closed

Sun

Closed
Attributes
- Female Practitioners
- Home visits
- Male Practitioners
- Open after 5pm
Languages
- English
- Polish
- Punjabi
- Urdu
- Gujarati
Address
Aston Brooke Solicitors
1-9 St. Anns Road
Harrow
Middlesex
HA1 1LQ
All offices
Eastleigh

30 Leigh Road
Eastleigh
Hampshire
SO50 9DT

See details

Harrow

Aston Brooke Solicitors
1-9 St. Anns Road
Harrow
Middlesex
HA1 1LQ

See details
Property

Property law covers all matters relating to the ownership or use of land and real estate.

Disputes

Dispute law is about the resolution of common conflicts or issues that occur in everyday life including financial matters or disputes with others.

Wills & Probate

Wills and probate is about organising and dealing with someone's affairs, property and belongings before and after their death.

Family

Family law specialises in relationships including financial provision and arrangements for children, such as divorce, child contact and pre-marital agreements.
Business Disputes

Commercial litigation specialists provide legal services to businesses in dispute with other parties.

Business Property

Business property law deals with the ownership and rights over commercial property.

Business Services

Commercial lawyers assist businesses with everything from company formations to patents and trade marks.