Garden House Solicitors
Garden House Solicitors
Hertford
Garden House Solicitors, for caring, friendly and professional service. We care about your desired outcome and work hard for you. You deservedly need to be in good hands with lawyers that communicate with you promptly and that is what we are there for. We aim to provide solutions to all your legal problems.
We are based in Hertford but our clients are from Hertfordshire, Bed...
Read more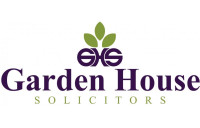 Opening hours
Mon

–

Tue

–

Wed

–

Thu

–

Fri

–

Sat

Closed

Sun

Closed
Attributes
- Female Practitioners
- Home visits
- Male Practitioners
Languages
- English
- Punjabi
- Urdu
Address
23 London Road
Hertford
Hertfordshire
SG13 7LG
Property

Property law covers all matters relating to the ownership or use of land and real estate.

Disputes

Dispute law is about the resolution of common conflicts or issues that occur in everyday life including financial matters or disputes with others.

Family

Family law specialises in relationships including financial provision and arrangements for children, such as divorce, child contact and pre-marital agreements.

Motor Offences

Motoring offences include speeding and driving under the influence of alcohol or drugs.
Business Disputes

Commercial litigation specialists provide legal services to businesses in dispute with other parties.

Business Services

Commercial lawyers assist businesses with everything from company formations to patents and trade marks.

Business Employment

Ensuring a business complies with employment law or properly handles any employment dispute is fundamentally important and highly complex.
Key people at Garden House Solicitors

Sajid
Malik
Solicitor
Areas of practice
Landlord / Tenant Disputes
Contract Disputes
Starting Divorce Proceedings
Investment Claim
Professional Negligence Disputes
Property / Land Use Disputes
I am your friendly and affordable solicitor. I provide a personalised and high-quality level of service to achieve the best possible result for you. I have handled a broad range of matters providing me a good overview where you require advice on a number of issues including contract disputes, property disputes, probate disputes, family law, civil litigation, business disputes, debt recovery, motoring offences and professional negligence.