Net Solicitors Ltd
Net Solicitors Ltd
Ashford
At Net Solicitors, we strive to be the solicitor's firm on everyone's lips, wherever and whenever justice and a high quality service is sought and the best outcome is paramount.
Our mission is to obtain justice for those in circumstances where it is considered 'legally impossible', inspiring our employees to see the value in facilitating access to justice and helping others....
Read more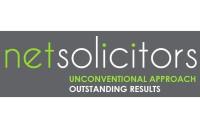 Opening hours
Mon

–

Tue

–

Wed

–

Thu

–

Fri

–

Sat

Closed

Sun

Closed
Attributes
- Female Practitioners
- Home visits
- Male Practitioners
- Open after 5pm
Address
Pett Lodge
Ashford Road, Charing
Ashford
Kent
TN27 0DX
Property

Property law covers all matters relating to the ownership or use of land and real estate.

Wills & Probate

Wills and probate is about organising and dealing with someone's affairs, property and belongings before and after their death.

Disputes

Dispute law is about the resolution of common conflicts or issues that occur in everyday life including financial matters or disputes with others.
Business Employment

Ensuring a business complies with employment law or properly handles any employment dispute is fundamentally important and highly complex.

Business Property

Business property law deals with the ownership and rights over commercial property.