Business property legal services
Get legal advice about your commercial property.
Whether you're leasing, buying, or selling a commercial property, connect with to help take the stress out of transactions and negotiations. Searching for the right legal provider should be simple. But it can sometimes feel like you're up against it. You need to meet tight deadlines. You can't afford to re-direct resources. And you don't know who can help.
The Law Superstore lets you compare and connect with commercial property specialists across England and Wales.
What Business Property legal area do you need help with?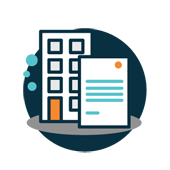 Leases
Commercial premises can be subject to complicated and onerous lease provisions. Legal service providers can explain the implications of these provisions whilst simplifying and speeding up the process of negotiating and agreeing leases for all the parties involved.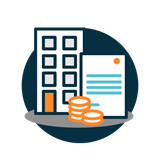 Purchase / Sale of Commercial Property
The purchase and sale of commercial properties can be time-consuming, disruptive and expensive. If your business is in a position to buy or sell, a legal expert will assist with matters such as property tenure and due diligence to avoid any costly mistakes.
Make legal arrangements for the purchase of a commercial property.

Make legal arrangements for the sale of a commercial property.