What else you might like to know about Power of Attorney for an Individual
Choose who can manage your affairs when you no longer can.

A Power of Attorney helps you and your family prepare for the future – because we never know what surprises life has in store for us.
What is Power of Attorney?
We don't always like to talk about it, but we never know what's around the corner.
Power of Attorney puts you in control of your care, your possessions, and your property.

Someone who acts on your behalf is called an attorney. A Power of Attorney is the document that gives them the legal right to help you.

It's a bit like an insurance policy. You hope you won't need it, but it's there if you do, letting you determine how your finances and affairs are managed when you can't manage them yourself.

You decide who your attorneys are. You choose how they can act. You're free to appoint as many as you like – although most choose between one and four. And there are strict limits on what your attorney can and can't do.

Recommended: What is Power of Attorney?
What are the different Powers of Attorney?
You can choose between Lasting Power of Attorney (LPA) and Ordinary Power of Attorney.

Lasting Power of Attorney lets someone care for you on an on-going basis if you lose capacity. For example, if you've been diagnosed with dementia.
Ordinary Power of Attorney lets someone look after affairs temporarily. For example, if you're abroad or going into hospital for a short stay.

When you decide to get a Lasting Power of Attorney, you need to choose between two types of LPA.

A Property & Financial LPA lets your attorney manage or help you manage all finances and properties. A Health & Welfare LPA lets your attorney manage your well-being and day-to-day care.

Select the one that fits your circumstances or get both. You may appoint different attorneys to act on your behalf for each of these.

If you're unsure what's best for you, a solicitor will be able to advise.

Recommended: The different types of Power of Attorney
Who can act as my attorney?
You can pick anyone to be your attorney, but they must be over-18 and possess the mental capacity to make decisions on your behalf.
It's important to choose an attorney that you trust. They need to be responsible, and willing to step in if the time comes (even though we all hope it doesn't).
Recommended: How to choose your LPA attorney
How much will my Power of Attorney cost?
Powers of Attorney drawn up by a solicitor typically cost between £100 and £1000. It all depends on the documents you need and the complexity of your situation.
If you make one yourself without legal assistance, you'll need to pay to register your LPA with the Office of the Public Guardian. Without properly registering it, the document will have no legal grounds. Most law firms include the registration fee in their price.
You may be exempt from additional charges if you're on a lower income or in receipt of state benefits.
Recommended: How much does Power of Attorney cost?
How our process works
Tell us about your situation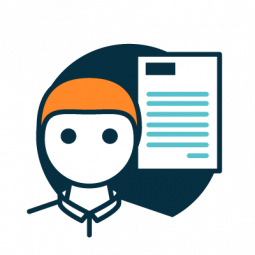 Provide and verify your details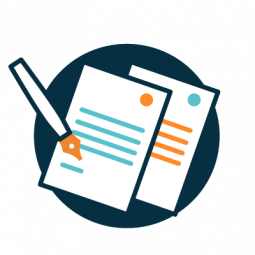 We shortlist up to 4 lawyers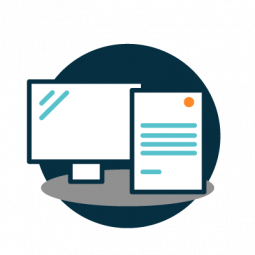 Our partners follow up with you