Legal dispute solicitors
Take control and resolve your civil disputes.
Whether you're facing disputes over money, your consumer rights, bankruptcy proceedings, or problems with your neighbours, get the help you need from experienced dispute resolution solicitors. Find an effective resolution to your legal dispute – wherever you are, whatever you need, whatever your budget.
The Law Superstore is the stress-free way to compare and connect with expert legal providers across England and Wales.
What Disputes legal area do you need help with?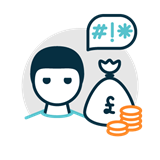 Money Disputes
Sadly, money-related disputes can sometimes be unavoidable. If you have been involved in a disagreement concerning a financial issue or threatened with bankruptcy a dispute specialist will be able to help you.
Take legal action to resolve a financial dispute between two or more parties.

File for bankruptcy or seek advice relating to an Individual Voluntary Arrangement.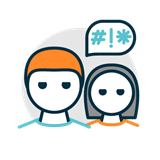 General Disputes
It isn't always possible to resolve a disagreement amicably. If you require advice or representation in order to resolve a conflict or pursue compensation, dispute specialists handle matters involving other parties – such as neighbours or service providers.
Seek consumer rights advice relating to an unsatisfactory product or service.

Consult a legal expert in relation to an ongoing dispute with a neighbour.

Consult a legal expert in relation to a less common or unorthodox dispute.